A few years ago, a friend and I stayed up until about 4 in the morning discussing the use and meaning of the terms 'geek' and 'nerd'. I realised afterwards that our disagreement stemmed from the fact that the word geek has two main uses in English.
The first use of the word
geek
is to refer to someone with an unusually intense and deep devotion to a particular subject (e.g. music geek, maths geek, computer geek, film geek).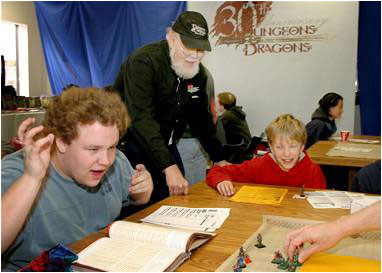 The second use refers to someone who is typically interested in:
a) computers,
b) science fiction and/or fantasy, or
c) both
(right: the fantasy geek, playing Dungeons and Dragons)
As a mildly interesting aside, I am a geek in both ways. I am interested in fantasy, as well as being unusually devoted to certain topics such as music, Harry Potter, and the creation/evolution debate.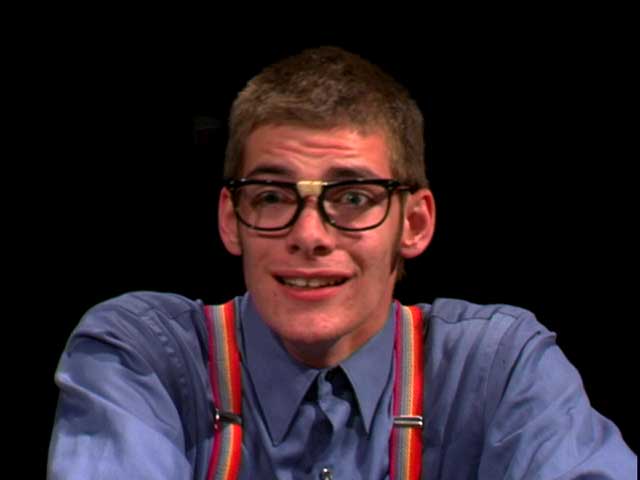 The word
nerd
, in contrast, refers to a person who is typically very intelligent but socially and physically awkward.
(right: a nerd)
In America, the meanings of these two words are swapped.
Nerd
refers to either someone with an unusually intense devotion or someone interested in computers and/or fantasy.
Geek
refers to the socially awkward genius. Hence, while I am a geek (in English), I would not fit on the American show Beauty and the Geek.